Dune HD secures operator content and revenue using Verimatrix VCAS™ for IPTV

Back
New partnership increases content protection options on Dune HD media players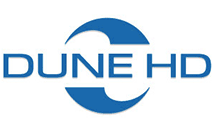 IPTV operators will now benefit from industry-leading revenue security solutions when using Dune HD media players, thanks to a new partnership between Dune HD and Verimatrix announced today. Verimatrix is the specialist in securing and enhancing revenue for multi-screen digital TV services around the globe, and its Video Content Authority System (VCAS™) for IPTV solution and embedded ViewRight® security client are now available across Dune HD's award-winning range of digital media players, enabling operators to better protect content from piracy while enhancing service revenues.
Verimatrix VCAS software-based security solutions are the most widely deployed content protection systems amongst tier-one operators globally, with a growing base of over 600 deployments. These operators and other Verimatrix partners will now be able to install Dune HD's extensive range of digital media players and set-top boxes, which combine high performance, engineering excellence and customisable features, backed up by the highest levels of content security.
"A robust and flexible approach to Digital Rights Management is crucial for operators, and our partnership with Verimatrix enhances the options available to protect content on Dune HD media players," said Konstantin Dyshlevoy, CEO, Dune HD. "Through this agreement with Verimatrix, we are putting operators in control of content delivered on our digital media players, enabling them to protect their services, maximise revenues and deliver a wider range of content to subscribers. Our partnership provides operators with a perfect combination of security and high performance when they are looking to deploy IPTV and multi-network services."
Verimatrix VCAS for IPTV, powered by the third-generation VCAS platform, provides a complete digital TV security solution for pay-TV services over managed IP networks. The software-based solution is built on proven cryptographic and secure electronic transaction concepts and has been approved by all major studios for protection of premium content as well as by all the major broadcasters.
"As IP based video services grow in sophistication and scale, operators need more advanced capabilities and improved security on their client devices," said Steve Oetegenn, chief sales and marketing officer, Verimatrix. "Dune HD is a natural partner for Verimatrix as it shares our focus on helping operators to protect and enhance their revenue streams and can help to improve quality, functionality and the audience experience."
At Broadband World Forum, Dune HD is also demonstrating the KIT Digital Connected Device Framework (CDF) integrated with Dune HD market-leading digital media players. This provides operators running KIT's Cosmos video management platform with full content and user experience management, reducing the complexity of delivering multiscreen video solutions.

About Dune HD
Dune HD is recognised as a global leader in universal digital media players. Over the last five years Dune HD has received more awards than any other company in the category for delivering the very best in universal digital media players. Dune HD products support the widest number of digital formats in use today, from Internet-based digital streaming and download, to disc based formats such as Blu-ray and DVD. The Dune HD line of media players offers superior quality HD video and audio with support for IPTV, VOD, OTT, networked digital files and interactive services. Dune HD has sold over half a million products to consumers in more than 60 countries. More information on Dune HD is online at www.dune-hd.com.

Building on this success, Dune HD is now targeting IPTV/VoD operators and systems integrators with its unique combination of a home media player combined with an IPTV HD set-top box in a single unit. This allows operators to offer their customers the exact content, services and performance that will set them apart. For more information about Dune HD, please visit http://dune-hd.com/eng/tv_vod_solutions/vision


About Verimatrix
Verimatrix specializes in securing and enhancing revenue for multi-screen digital TV services around the globe. The award-winning and independently audited Verimatrix Video Content Authority System (VCAS™) and ViewRight® solutions offer an innovative approach for cable, satellite, terrestrial and IPTV operators to cost-effectively extend their networks and enable new business models. As the recognized leader in software-based security solutions for premier service providers, Verimatrix has pioneered the 3-Dimensional Security approach that offers flexible layers of protection techniques to address evolving business needs and revenue threats. Maintaining close relationships with major studios, broadcasters, industry organizations, and its unmatched partner ecosystem enables Verimatrix to provide a unique perspective on digital TV business issues beyond content security as operators seek to deliver compelling new services. Verimatrix is an ISO 9001:2008 certified company. For more information, please visit www.verimatrix.com, our Pay TV Views blog and follow us at @verimatrixinc, Facebook and LinkedIn to join the conversation.

PR contact for Dune HD:
Chris Measures
Measures Consulting
+44 7976 535147
chris@measuresconsulting.com