Dune HD enhances quality of IPTV experience with Qarva FastSwitch™

Back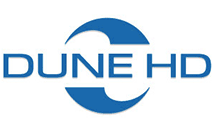 New partnership integrates fast channel change and packet loss recovery across Dune HD media player range.
Dune HD today announced a new partnership with Qarva designed to enhance the IPTV experience. The integration of Qarva's FastSwitchTM technology into Dune HD's digital media players and set-top boxes will give IPTV subscribers improved interaction and higher quality through faster channel changing and the elimination of packet loss. The joint solution will be demonstrated by Dune HD on stand 17 at TV Connect MENA 2012.


An enhanced, high quality experience is proven to increase subscriber loyalty and is central to operators reducing churn and growing revenues. FastSwitch improves the viewing experience by dramatically reducing the lag associated with controlling IPTV services, bringing response times down from 5 seconds to less than half a second - in line with the speeds achieved through traditional TV broadcast channels. Through its integral Packet Loss Recovery technology, FastSwitch also eliminates IPTV issues such as picture freezing and blocking, delivering an improved viewing performance.

"Providing the highest quality user experience is critical for operators deploying IPTV services," said Konstantin Dyshlevoy, CEO, Dune HD. "The combination of our award winning media players and Qarva's market leading technology enables operators to meet user demands for high quality, interactive, content-based IPTV services. Enhancing the quality of experience has a direct result on increasing subscribers and reducing churn, benefiting operators deploying our combined solution."

Qarva's FastSwitch will be available across Dune HD's extensive range of digital media players and set-top boxes, which combine high performance, engineering excellence and customisable features, backed up by the highest levels of content security. Dune HD's extensive partner ecosystem, technology and market understanding makes it simple for operators to deliver consumer, ethnic and hospitality TV content through OTT, VoD and IPTV services and applications.

"Dune HD has a well-earned reputation for the quality of its digital media players and set-top boxes, with over half a million units sold across the world," said George Mikeladze, Director of Business Development, Qarva. "Our partnership will further enhance the IPTV user experience and deliver an integrated solution for operators that is designed to overcome the challenges inherent in IP-based service delivery."

At TV Connect MENA, in addition to Qarva's FastSwitch technology, Dune HD will also demonstrate a number of solutions designed to meet IPTV and OTT operator needs:
The Connected Device Framework (CDF) from Kit Digital, integrated into Dune HD products for optimum content management
Easily customisable middleware for OTT operators from MWare
Dune HD Connect, the world's most compact means of OTT and IPTV content delivery in an Digital A/V output stick.


About Dune HD
Dune HD is recognised as a global leader in universal digital media players. Over the last five years Dune HD has received more awards than any other company in the category for delivering the very best in universal digital media players. Dune HD products support the widest number of digital formats in use today, from Internet-based digital streaming and download, to disc based formats such as Blu-ray and DVD. The Dune HD line of media players offers superior quality HD video and audio with support for IPTV, VOD, OTT, networked digital files and interactive services. Dune HD has sold over half a million products to consumers in more than 60 countries. More information on Dune HD is online at www.dune-hd.com.

Building on this success, Dune HD is now targeting IPTV/VoD operators and systems integrators with its unique combination of a home media player combined with an IPTV HD set-top box in a single unit. This allows operators to offer their customers the exact content, services and performance that will set them apart. For more information about Dune HD, please visit http://dune-hd.com/eng/tv_vod_solutions/vision .


About Qarva
Qarva is an innovator of IPTV/OTT/Hybrid TV software solutions, with 8 years experience in IPTV industry. Qarva creates software technologies to enhance user experience with fastest TV channel change time, instant rewind from live, low-delay OTT streaming, etc. Qarva software technologies are hardware agnostic and easy to integrate with existing park of legacy STBs. Qarva delivers record breaking performance to lower costs for TV service operators.


PR contact for Dune HD:
Chris Measures
Measures Consulting
+44 7976 535147
chris@measuresconsulting.com