INNOVATIVE DUNE HD CONNECT WINS PRESTIGIOUS TV CONNECT INDUSTRY AWARD

Back
INNOVATIVE DUNE HD CONNECT WINS
PRESTIGIOUS TV CONNECT INDUSTRY AWARD
World's smallest Full HD set-top box media player triumphs in Best TV Consumer Device category


London – 22 March 2013 – Dune HD, award-winning manufacturer of Full HD media players and connected boxes for home users and operators, today announced that its innovative Dune HD Connect has won Best TV Consumer Device at the seventh annual TV Connect Awards. The world's smallest Full HD set top box media player, the Dune HD Connect simply plugs into a subscriber's TV Digital A/V output socket to turn standard 'dumb' screens into smart TVs.
Designed to appeal to both operators and consumers, the Dune HD Connect packs the maximum video processing and connectivity into a compact StickSTB format. It makes it simple for operators to deploy streaming services by providing the most compact means of OTT and IPTV content delivery – and through its small size it can be connected unobtrusively, operating invisibly to the subscriber.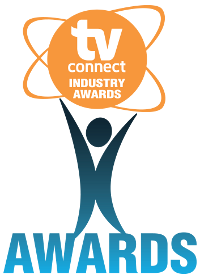 Featuring Full HD 1080p, Digital A/V output 1.4 and built-in Wi-Fi, Ethernet and future broadcast tuner options, the HD Connect sets a new standard in small size and high performance. With a micro SD slot and two USB ports squeezed into its miniature form factor, the Dune HD Connect is the smartest and most connected TV adaptor in its class.

The Dune HD Connect is easy to install for subscribers and cost-effective for operators to deploy and support. Due to its small size it fits through normal letterboxes and into standard mailboxes, removing the need for expensive courier services. Installation takes minutes, with subscribers simply plugging the device into the Digital A/V output port on their TV and adding it to their existing Wi-Fi network. Delivered with operator-specific OTT and IPTV streaming services already integrated, subscribers benefit from immediate access to popular and premium content without needing specialist technical support or installation.





"At Dune HD we've built a reputation for innovation which has been recognised by winning awards across the globe," said Konstantin Dyshlevoy, CEO, Dune HD. "This latest recognition from the prestigious TV Connect Awards demonstrates both our engineering excellence and focus on helping operators effectively monetize their content delivery. Essentially the HD Connect provides a Smart TV experience at a fraction of the cost of other options, opening up new revenue streams to operators by upgrading the user experience for subscribers."

The TV Connect Awards recognise, reward and celebrate innovation, excellence and achievement in the Connected Entertainment industry. Held alongside the TV Connect conference, the awards were presented at a glittering ceremony in London on 20 March 2013. The Dune HD Connect overcame the challenge of products from Amino Technologies, Qualcomm Atheros, NAGRA and Ruwido, which were also shortlisted in the Best TV Consumer Device category.




###

About Dune HD

Dune HD is a global leader in Full HD media players and connected boxes for consumers and operators. Over the past five years Dune HD has received more awards than any other company in the category for delivering the very best in universal media players. Dune HD products support the widest number of digital formats in use today, from Internet-based digital streaming and download, to disc-based formats such as 3D, Blu-ray and DVD, and support for IPTV, VOD, OTT, networked digital files and interactive services. Designed by world-class engineers from Russia and Ukraine, Dune HD media players are enjoyed by more than half a million consumers in more than 60 countries.

Contact for Dune HD:
Chris Measures
PR for Dune HD
+44 7976 535147
chris@measuresconsulting.com