VidaBox Introduces LiivNAS: Dune Edition with Powerful Media Management Features and NAS Support

Back
VidaBox Introduces LiivNAS: Dune Edition with Powerful Media Management Features and NAS Support
Highly affordable LiivNAS: Dune Edition offers out of the box Blu-ray and DVD library management with direct support for Dune HD media players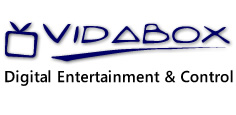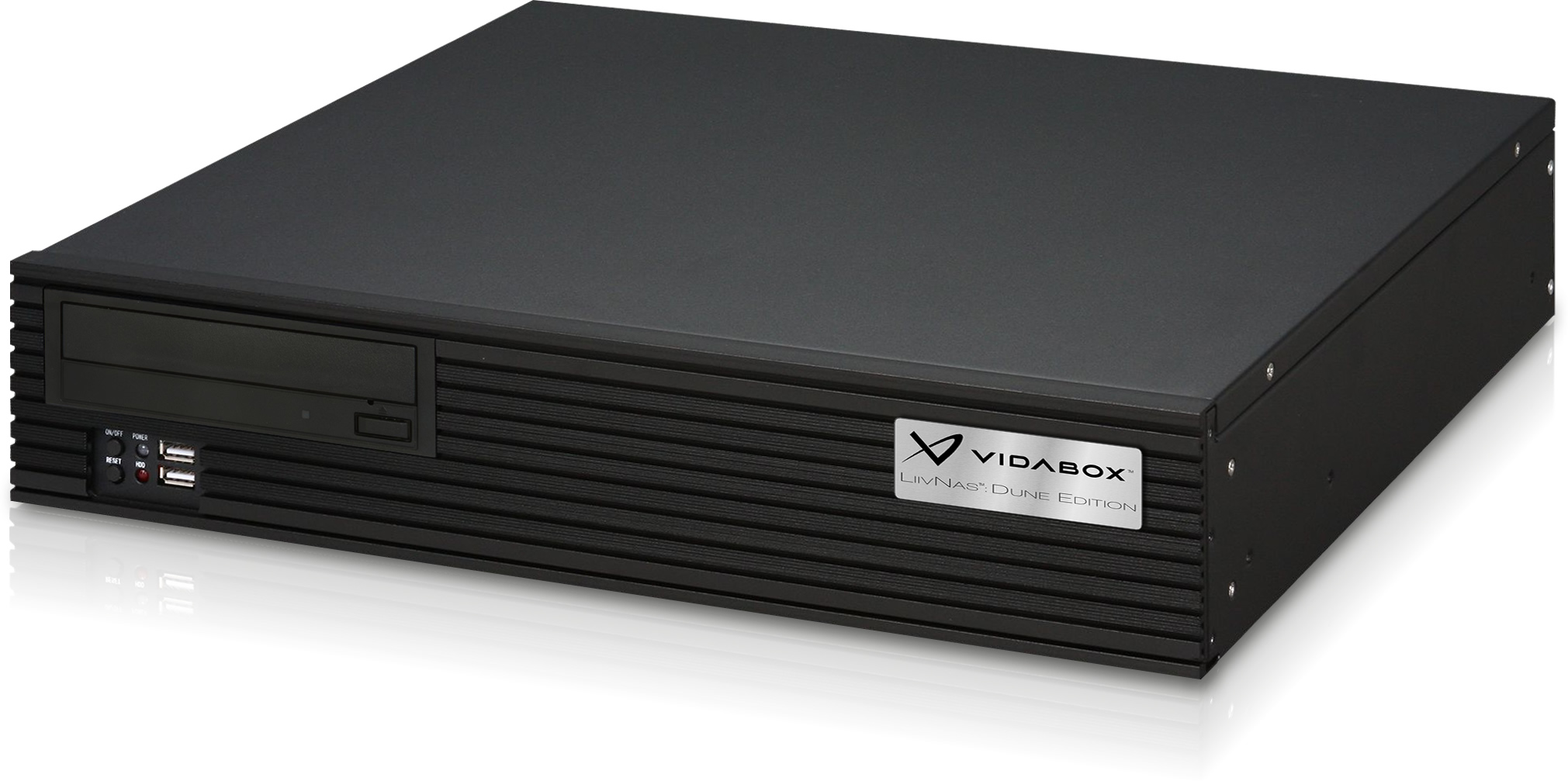 Facebook: http://www.facebook.com/vidaBox
Twitter: http://www.twitter.com/vidabox
RSS: http://www.vidabox.com/forum/
YouTube: http://www.youtube.com/vidabox
VidaBox Contact:
Steven Cheung, President
Tel: +1 516-730-7500 x4201
Email: steven@vidabox.com
Web: www.vidabox.com


GARDEN CITY PARK, NY — May 10, 2013 — VidaBox announced a new LiivNAS™ model today dubbed "Dune Edition" with direct support for Dune HD media players and specific features for supporting third-party storage devices such as NAS or USB hard drives. Available in an installation-friendly 2U rack-mount form factor, the LiivNAS: Dune Edition includes a choice of third-party drivers for two-way movie metadata integration with Control4, Crestron or RTI. LiivNAS: Dune Edition is exclusively available for purchase in the United States from www.duneplayer.com.  
"LiivNAS: Dune Edition is highly unique as the only archiving and storage solution with official external/NAS storage device support, plus integration with popular control systems," states Steven Cheung, President of VidaBox, LLC. "We listened to the feedback of consumers, dealers and integrators who universally requested an out of the box experience that works directly with the award-winning Dune HD line of media players. With LiivNAS: Dune Edition, DVD and Blu-ray media management is now accessible to anyone seeking an alternative to mechanical multi-disc DVD and Blu-ray changers."
To streamline library creation, the LiivNAS: Dune Edition features a Blu-ray/DVD/CD drive, internal 500GB hard disk drive and expandable storage capacity with inexpensive USB or NAS external hard disk drives. The unit is highly energy efficient, using as little as 15-25 watts of energy during peak usage, which allows for an always on instant response user experience.
"We are excited that VidaBox selected Dune HD as their primary media player partner," comments Konstantin Dyshlevoy, CEO and Founder Dune HD. "Our focus is always to provide Dune HD users the most engaging and compelling entertainment experience, and the LiivNAS: Dune Edition perfectly satisfies all requirements for a high performance, cost effective media management and storage solution."
About Dune HD
Dune HD is a global leader in hybrid and full HD media players and connected boxes for consumers and operators. The company was the first to introduce a product in the StickSTB™ category, and over the past five years Dune HD has received more awards than any other company in the industry. Dune HD products support the widest number of digital formats, from Internet-based digital streaming and download, to disc-based MVC 3D, Blu-ray and DVD ISO, and support IPTV, VOD, OTT and interactive services. Designed exclusively by world-class engineers from Russia and Ukraine, Dune HD media players are enjoyed by more than half a million consumers in more than 60 countries. More information on Dune HD is online at www.dune-hd.com.
About VidaBox LLC
VidaBox LLC digital entertainment and control solutions seamlessly combine premium media centers, audio servers, and integrated home control and automation products into complete A/V distribution ecosystems to provide an unparalleled user experience. The company's reliable multiroom Blu-ray™ and DVD media server products support the latest options, including Netflix and streaming video, and enable comprehensive yet intuitive control of any device on any iPad®. As highly scalable systems that integrate smoothly with multizone audio and smart home technologies, VidaBox products can be installed simply and cost-effectively all at once or over time. Competitive pricing of the full VidaBox line offers exceptional value to professional integrators and their customers. More information is available at www.vidabox.com or by phone at +1 516-730-7500.
All trademarks and registered trademarks mentioned herein are the property of their respective owners.
# # #