Dune HD Adds Hibox Systems' IPTV Platform to StickSTB and TV Series Set-top Boxes

Back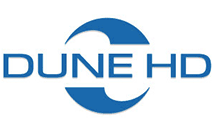 SAO PAOLO, Brazil – July 1, 2013 — Dune HD and Hibox Systems announce today at TV Connect Latin America that the full line of Dune HD TV Series connected set-top boxes, including the world's smallest Dune HD Connect StickSTBTM, are fully integrated with the flexible IPTV and OTT platform from Hibox Systems. Together, the combined technologies give operators a powerful yet affordable solution for delivering IPTV and OTT content to homes and hotel rooms globally. Information on the Dune HD line of connected boxes is online at www.dune-hd.com.
With Dune HD connected set-top boxes and Hibox Systems middleware, the companies introduce a powerful yet highly flexible entertainment solution for operators to deliver streaming content to consumer TVs. The platform is easy to use, flexible so operators can deliver the precise content their subscribers want, customizable with operators' own branding, and allows easy control and usage monitoring through an intuitive, web-based interface. The Hibox solution is available on all Dune HD set-top boxes, including the award-winning Dune HD Connect StickSTB, Dune HD TV-102 and the Dune HD TV-303D, a high performance, full-featured connected set-top box with 2.5" local hard drive bay for PVR functions, 3D and OpenGL support.
"Both Dune HD and Hibox are highly focused on developing technology that is easy, affordable and flexible for operators, ensuring they fully support the content delivery goals of their subscribers," said Konstantin Dyshlevoy, CEO of Dune HD. "Building out our set-top boxes with the most advanced middleware is a great benefit to our customers, and one that continuously adds to the value of our devices."
"The combined Hibox IPTV and OTT platform and innovative set-top boxes from Dune HD are a great match," says Danny Shaw, International Business Development Manager at Hibox. "The swiftly growing global market has a strong appetite for more compact and affordable set-top box solutions. We see an immediate interest in Dune HD products with our integrated middleware, as both companies are making great projects even better with lower life-cycle costs and future-proofed technology."
Dune HD Presents on Trends at Digital TV and TV Connect Conferences
Dune HD executives were invited to present on trends in IPTV and OTT content delivery at two recent shows, Digital TV Central & Eastern Europe last week and TV Connect Latin America (Stand #11) this week. At both events, Dune HD demonstrates its complete line of advanced set-top boxes as well as Qarva's FastSwitchTM sub-500ms channel changing technology integrated into its products for IPTV applications, and features such as the powerful Sigma Designs chipset for extreme speed and performance, full HD 1080p video, IPTV/VOD/OTT streaming technologies and internal or external storage options.
About Dune HD
Dune HD is a global leader in full HD media players and connected boxes for consumers and operators. Over the past five years Dune HD has received more awards than any other company in the category for delivering the very best in universal media players. Dune HD products support the widest number of digital formats in use today, from Internet-based digital streaming and download, to disc-based formats such as 3D, Blu-ray and DVD, and support for IPTV, VOD, OTT, networked digital files and interactive services. Designed by world-class engineers, Dune HD media players are enjoyed by more than half a million consumers in more than 60 countries.
About Hibox Systems
Hibox Systems is a global provider of advanced interactive information and entertainment solutions for consumers and commercial applications. Hibox middleware platform has been successfully deployed for IPTV and OTT use by hotels, ISP's and broadband providers, along with healthcare facilities. Hibox Systems is headquartered in Finland with an international business development office in Vienna, Austria. Since December 2007, the company is part of Anvia Group, a growing ICT-group with 738 employees and a turnover of 115 MM € in 2012.
# # #
Contacts:
Samantha Steinwinder
The Concept Agency for Dune HD
206-713-6983
Samantha@conceptagency.com
Matias Jansson
Marketing Manager, Hibox Systems
matias.jansson@hibox.tv