Kartina.TV and Dune HD Sign Long-term Agreement of Cooperation

Back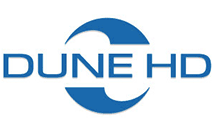 Kartina.TV the largest operator of Russian-language pay TV service has selected Dune HD as their preferred supplier for IPTV and OTT set-top boxes. The long-term agreement of cooperation further solidifies both companies existing multi-year relationship and confirms the selection of Dune HD as the main client device supplier for Kartina.TV subscribers worldwide.
"We have been using Dune HD set-top boxes and media players for several years.  During this time Dune HD products have proven the most reliable, highest performing and best received by our customers" commented Oleg Shevchenko, CEO of Kartina.TV, "Selecting Dune HD as our main supplier of set-top boxes for Kartina.TV service is the logical next step for our company."
"Dune HD's success has always been driven by best-of-breed design and world class reliability and support, and we have invested heavily to optimize our software for customers like Kartina.TV," said Igor Kovalev, Vice President of Dune HD. "We are very pleased to be named a preferred supplier for this fast growing company."
About Dune HD
Dune HD is a global leader in full HD media players and connected boxes for consumers and operators. Over the past five years Dune HD has received more awards than any other company in the category for delivering the very best in universal media players. Dune HD products support the widest number of digital formats in use today, from Internet-based digital streaming and download, to disc-based formats such as 3D, Blu-ray and DVD, and support for IPTV, VOD, OTT, networked digital files and interactive services. Designed by world-class engineers, Dune HD media players are enjoyed by more than half a million consumers in more than 60 countries.
# # #