Dune HD and VOLIA Enter Partnership Agreement

Back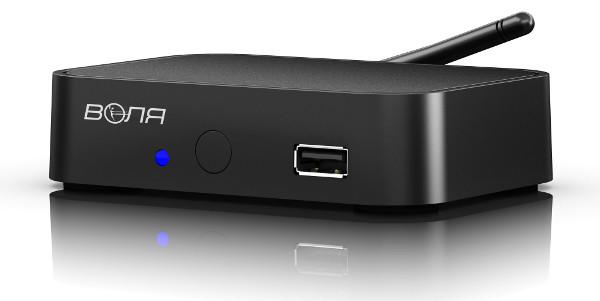 KIEV, UKRAINE – September 9, 2013 – Dune HD, a well-known manufacturer of universal set-top boxes for digital TV reception, and VOLIA, Ukraine's number-one pay TV operator serving more than 1.5 million customers across its footprint of over 29 cities, have announced a major partnership agreement.
As a result of a public tender, Dune HD set-top boxes (STB) have been accepted by VOLIA, with Dune HD chosen as a supplier of Over-the-Top (OTT) STBs for this service provider.
"In developing set-top boxes, we're always focused on various parameters such as compactness, quality of hardware and performance," said Igor Kovalev, Vice President of Dune HD. "All Dune HD set-top boxes are exemplary in each of these parameters, and our Ukrainian software development team based in Kiev allows us to create not only reliable, but truly unique devices that are unparalleled in the market. We are very happy that Dune HD set-top boxes have been chosen by VOLIA, the largest digital TV and Internet services provider in Ukraine."
"Being strongly committed to lead innovation in the Ukrainian market, we want to offer our customers the best interactive television solutions," said Gyorgy Zsembery, CEO of VOLIA. "Set-top boxes are a critical element in the VOLIA Smart HD platform. We welcome Dune HD joining our ecosystem of world-class partners and are equally excited to offer a retail product together."
The technical integration process of Dune HD STBs with the VOLIA Smart HD service has already begun and installations will begin before end of this year.
About Dune HD
Dune HD is a global leader in the development and production of high quality set-top boxes, hybrid solutions and digital media players for consumers and operators. In recent years, Dune HD has earned numerous awards at prestigious international exhibitions and the highest ratings by experts and end users. Dune HD set-top boxes support all modern standards and, with a wide range of available models, can provide maximum flexibility for operators.
About VOLIA

VOLIA company is a leading Ukrainian nationwide provider that offers a set of modern telecommunication services: analog, digital and HD TV, interactive TV "VOLIA Smart-HD", high-speed Internet and services of the biggest Ukrainian data-centre. VOLIA's shareholders are: Providence Equity Fund, Goldman Sachs, Eton Park, a family of funds managed by SigmaBleyzer: UGF III and SBF IV, whose investors include the European Bank for Reconstruction and Development (EBRD).
VOLIA Smart HD is the latest generation interactive TV service, which gives access to more than 130 digital SD/HD TV channels and some additional features, such as Online Cinema in standard and HD quality (Video on Demand service), YouTube and a very convenient electronic program guide (EPG). For the normal service operation, Internet connection speed should be no less than 5 Mbit/s.
# # #