Dune HD Connect named CES Innovations 2014 Design and Engineering Award Honoree

Back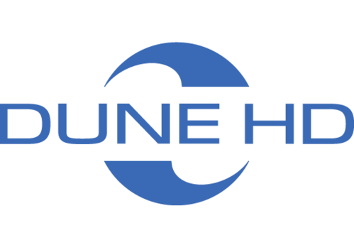 PHEONIX, AZ, November 18, 2013 — Dune HD, the award-winning manufacturer of full HD media players and connected set-top boxes, today announced that the Dune HD Connect, the smallest full-featured set-top box on the market, has been named an International CES Innovations 2014 Design and Engineering Awards Honoree in the Portable Media Players and Accessories Category. The CES Innovations Awards recognize the most cutting-edge consumer electronics products and selected the Dune HD Connect for its engineering qualities, innovative design, aesthetic appeal, user value and unique features set.


Dune HD pioneered the StickSTB product format in the set-top box category, which is designed to appeal to both operators and consumers, by packing maximum video processing power and connectivity into a USB drive form factor. Measuring 73x34mm in size (just under 3-inch x 1-inch), the Dune HD Connect features full HD 1080p, Digital A/V output 1.4, built-in Wi-Fi, Ethernet, future digital broadcast tuner options, a micro SD slot, and USB connectivity — all squeezed into a Digital A/V output stick.


"The Dune HD Connect has been gaining a lot of attention by several industry groups and operators around the world and we are overjoyed to have it selected as a CES Innovations honoree," said Konstantin Dyshlevoy, President and CEO of Dune HD.


Dune HD will demo the Dune HD Connect and complete line of media players and set-top boxes at the 2014 International CES, booth 21642, South Hall 1, Las Vegas Convention Center, January 7-10, 2014 in Las Vegas. The CES organization will display the Dune HD Connect in The Venetian Hotel and at CES Unveiled: The Official Media Event of CES from 4-7 p.m. on Sunday, January 5, in South Seas Ballroom C at Mandalay Bay.


About CES Innovations Design and Engineering Awards
The prestigious Innovations Design and Engineering Awards are sponsored by the Consumer Electronics Association (CEA)®, the producer of the International CES, the global gathering place for all who thrive on the business of consumer technology, and have been recognizing achievements in product design and engineering since 1976.


About Dune HD
Dune HD is a global leader in high definition media players and connected boxes for consumers and operators. Over the past five years Dune HD has received more awards than any other company in the category for universal media players. Dune HD products support a wide number of digital formats, from Internet-based digital streaming and download to disc-based formats such as 3D, Blu-ray and DVD, along with supporting IPTV, VOD and OTT. Designed by world-class engineers, Dune HD media players are enjoyed by more than half a million consumers in more than 60 countries.


Contact:
Stacy Page
The Concept Agency for Dune HD
stacy@conceptagency.com
650-823-2210